Over the past few years, content marketing has evolved from being a simple marketing tactic, to a vital part of a company's marketing strategy. In fact, 90% of all organizations are using content in their marketing efforts! Content has grown in popularity due to its ability to increase consumer engagement, generate revenue and drive growth, all while allowing you to lead with your brand and showcase your differentiators.
And that's what we do. We've made our mark in the IT industry with our most popular offering, the Digital Presence Package, but IMS360 has so much more to offer. Here is a list of 10 services you probably didn't know we offered:
1. Interactive Infographics
An interactive infographic is exactly like its print counterpart, except it offers rich, dynamic, web-based engagement. By allowing your audience to participate and interact with your content through scroll effects and animations, not only do they get a more personalized experience, they're also left with a memorable and lasting impression of your brand!
2. Whiteboard Videos
Have you seen one of our whiteboard videos? If you haven't yet, watching one is a must. We apologize if it leaves you desperately wanting one yourself! Whiteboard videos showcase the illustration process and help to engage all people regardless of their expertise or knowledge level in a fun, digestible format.
3. eBooks
eBooks are extremely popular in today's digital era because they live on the web and can be shared with the click of a button! Within your eBook, you can add hyperlinks and downloads, which helps to increase SEO and traffic to your website or other pieces of content. Your content can be read like a book on any device, no matter where your audience is.
4. Technical Solutions
Our Technical Support Package provides the tools for sales and engineering teams to explain and visualize the products or solutions they are selling. Included are sell sheets, a PowerPoint presentation and a 2D / 3D drawing to visualize a specific product or solution.
5. Logo Creation/ Redesign
Whether your logo needs a refresh, or you need to bring an older logo in to the 21st century, we can help. After all, your logo is the face of your company; make sure it represents you correctly!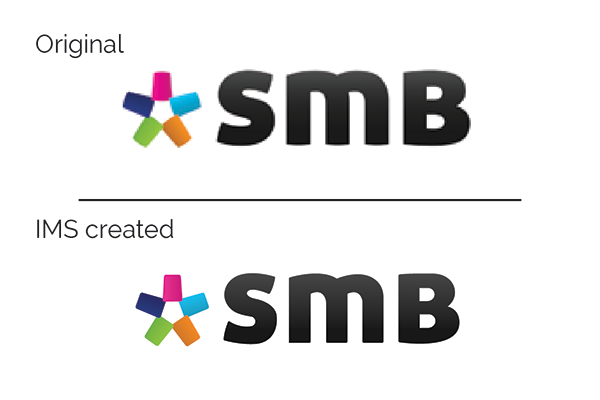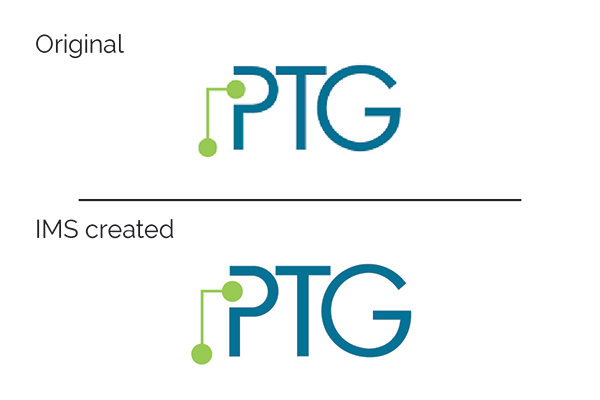 6. Event Assets
Having personal touches like eye-catching, customized signage or collateral at your booth or hosted event can draw in your target. Open up the dialogue with personalized materials such as sell sheets, infographics, animated videos, retractable banners, and business cards.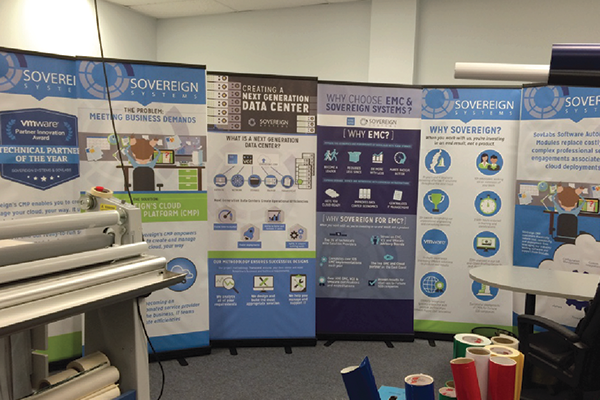 7. Social Branding
After conducting a due-diligence to understand your brand, we produce a visual identity that will match across your top social platforms. We'll create cover and profile images, avatar icons for each of the top social platforms, and a customized social content planning template to utilize.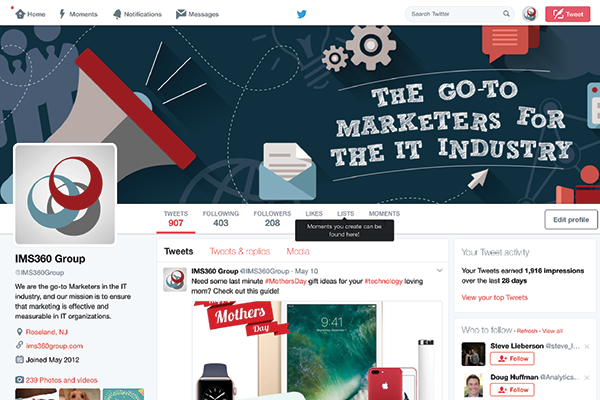 8. Email/ Landing Page
We create impactful email campaigns that align to where your customers and prospects are in the buying process. We keep the design cohesive when creating landing pages, which are designed in a responsive format to display properly, regardless of the device they are viewed on.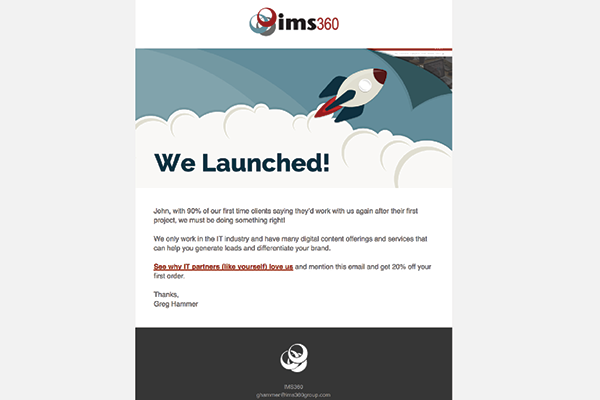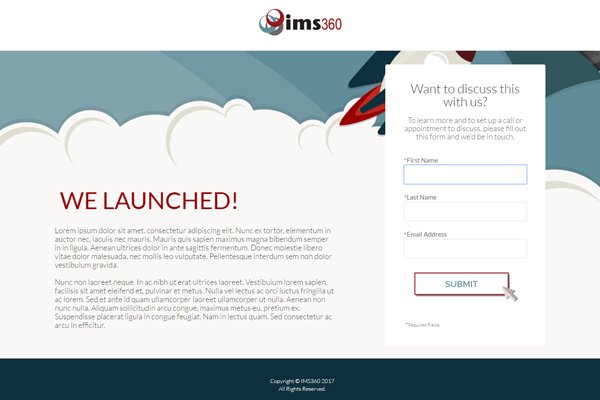 9. Brand Guide
All of the time and money invested into your company's brand will go to waste if your identity doesn't stay consistent! Our Brand Guide offering is designed to formalize brand standards so there's never any guesswork.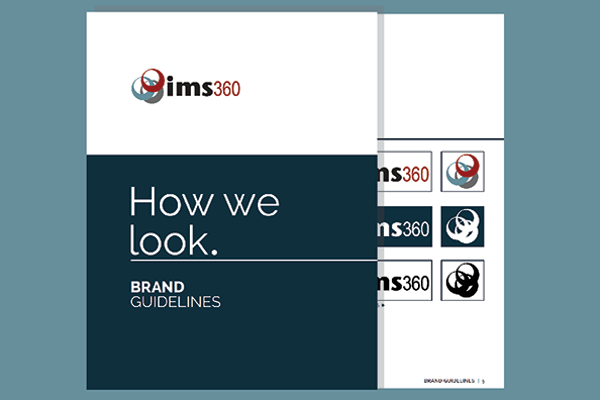 10. Add-ons/Email Headers
You can make the most out of your investment with IMS360 by taking advantage of our add-ons. These include logo animation, an icon bundle pack, and a piece of print material. These items can take your animated video or infographic to the next level. And since you're an existing client, these al a carte items come at a discounted price to further promote your custom digital content.
We also offer custom email headers so that your campaign has a cohesive look and feel to the content we've created for you.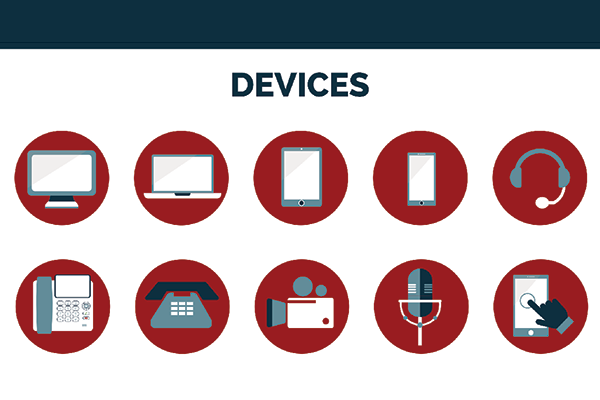 Feel like you've been deprived of all these incredible digital content offerings far too long and can't stand another second without them? Let's have a conversation about how our services can inspire or enhance your organization's content marketing strategy.