*Warning* If content marketing isn't a core part of your digital marketing strategy, this blog may convince you otherwise.
This year 70% of B2B marketers are committed to utilizing content marketing. Why? Because the benefits of content are endless. For starters, it's one of the least expensive forms of marketing and can be used in a myriad of ways. Content also creates better engagement, conversion rates, and most importantly, no matter where your buyers are in their journey, there is always a form of content that aligns to each stage of the marketing and sales funnel.
Want to see how our content aligns to the buyer's journey? Let's dive into the layers of the marketing and sales funnel.
TOP OF THE FUNNEL
The top of the funnel holds the two largest layers–Awareness and Interest. At this stage of the funnel, prospects recognize they have a problem and are searching for a solution. Due to the massive amount of content available online today, 47% of buyers say they viewed 3-5 pieces of content before engaging with a sales rep. This is why it is critical to have content that educates and attracts prospects on your product or solution while they conduct their own research.
Here are a few types of content that work great in the top of the funnel:
• Video
• Print infographic
• Interactive infographic
• eBook
• Social media presence
• Email
• Landing Page
• Brand Guide
• Banner ads
• Logo creation
• Direct mail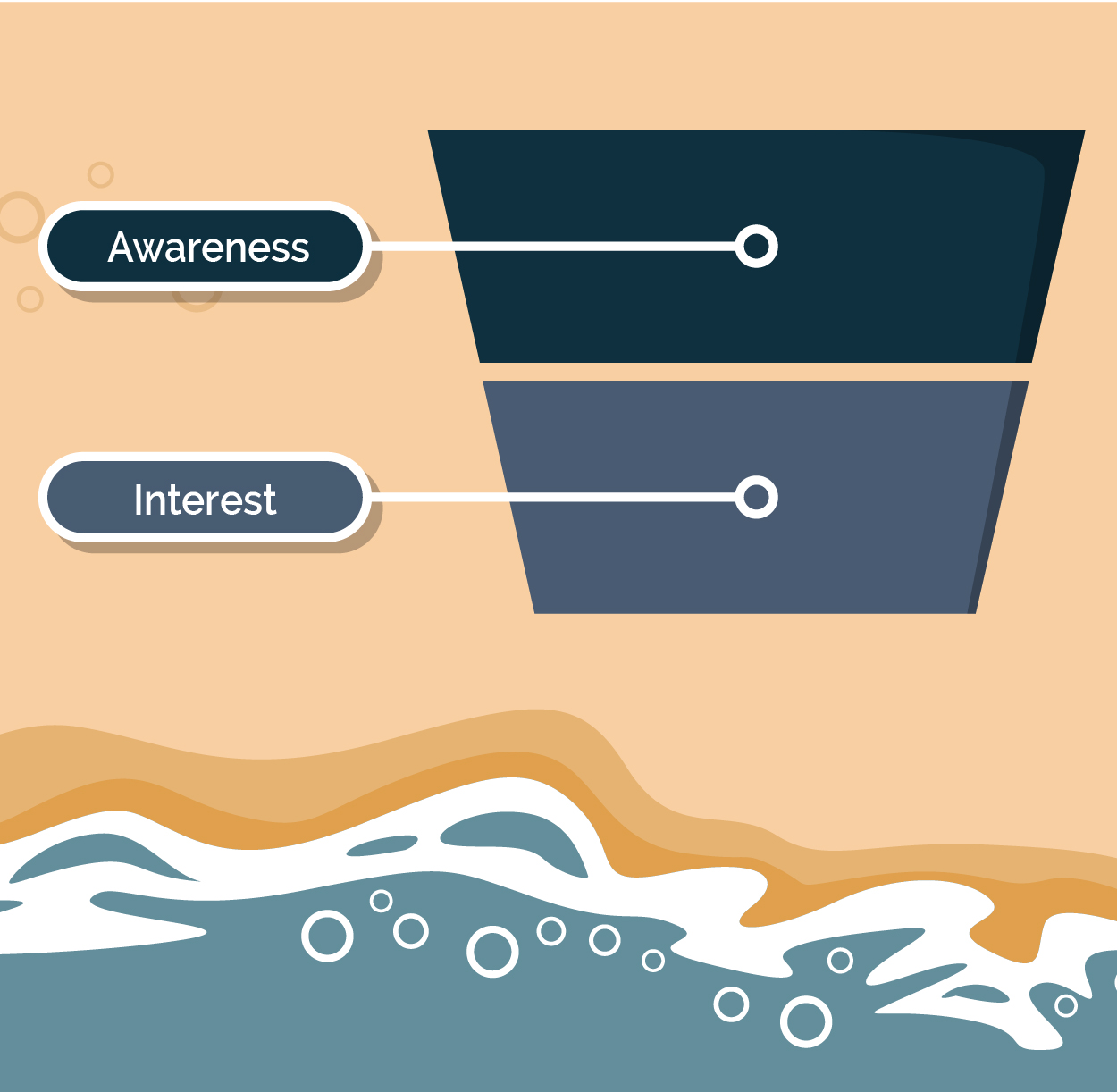 MIDDLE OF THE FUNNEL
The next two layers of the funnel are Consideration and Intent. During these stages, it is critical to provide content that will help convert prospects who are looking for solutions to their problems into leads. You want them to commit to making a change. A key way to do so (and make sure they choose you) is to have content that leads with your differentiators and brand.
For the middle of the funnel, here are a few content options that will help prepare prospects for making a purchase:
• Technical solution overviews
• Sell sheets
• Email
• Landing page
• Event assets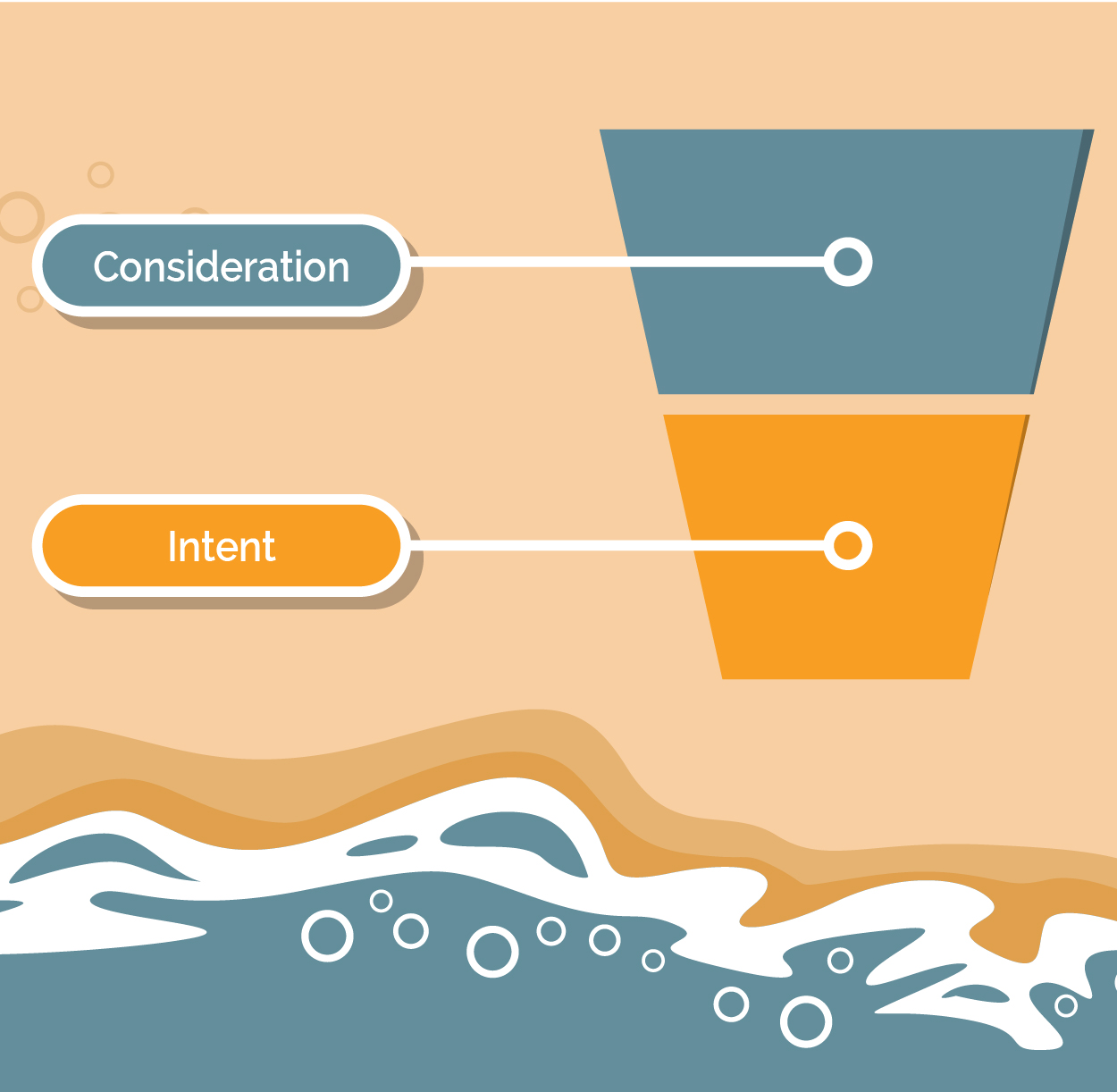 BOTTOM OF THE FUNNEL
The final two stages of the funnel are Evaluation and Purchase. Your prospects have made their way down the funnel and are now ready to make a purchase! They need to be convinced that they're making the right decision and crave content that reinforces their purchasing decision (perfect time to utilize a strong call to action). When you think of what content fits into this section, think about what content you would need in order to pull the trigger and make a purchase!
Here are a few content options to help persuade your leads into making a purchase:
• Event assets
• Infographic
• Add-ons
• Solution overview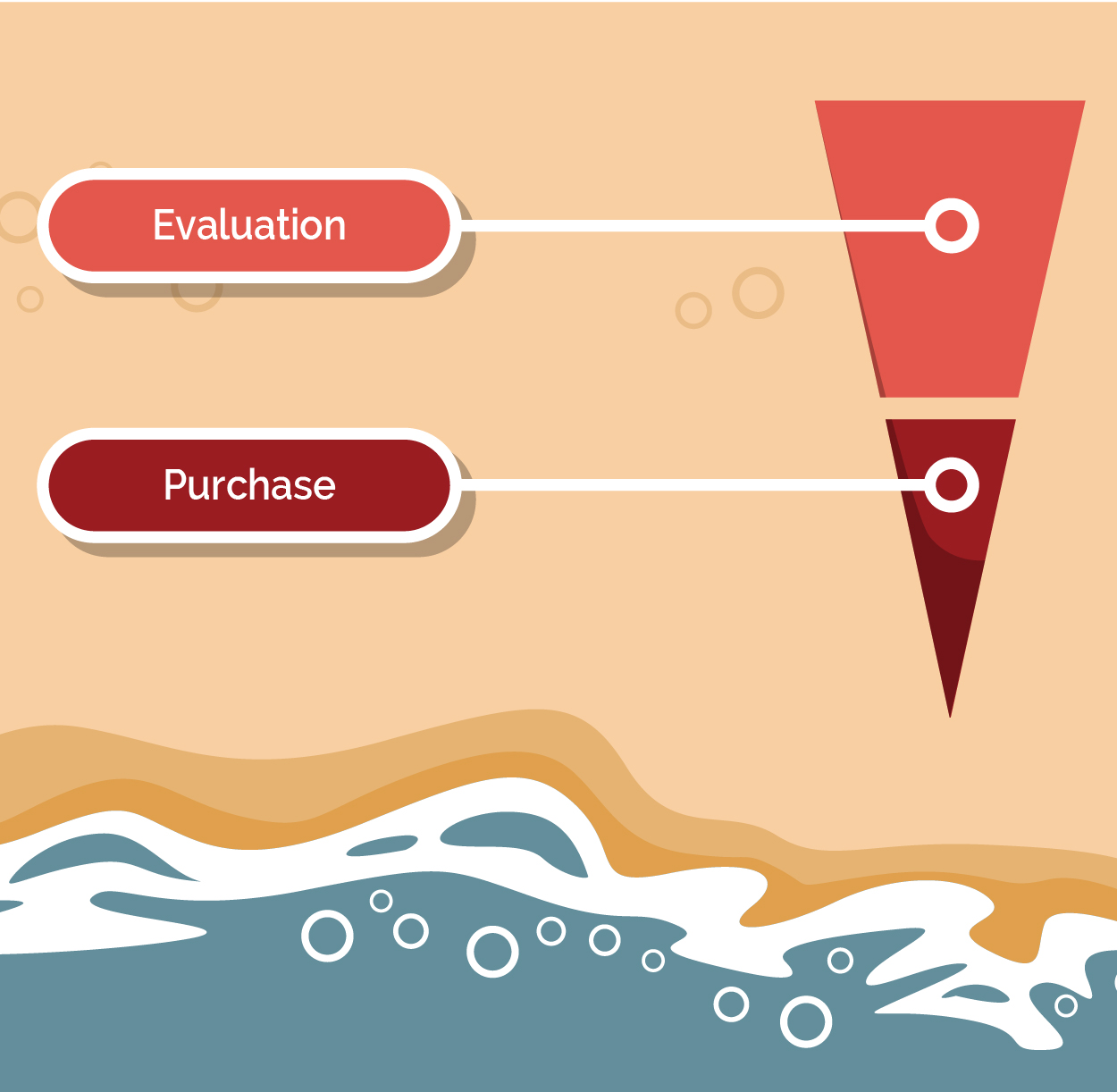 Content has been king for quite a few years, but now more than ever content is necessary to keep the marketing and sales funnel flowing. It's no longer enough to take a manufacturer piece of content and add your logo to it; you need to show prospects why they should trust your product or solution by setting yourself apart from the competition.
Turn your prospects into leads and those leads into customers by delivering the right content at the right time. And IMS360 is here to help! See how we create content that aligns to every stage of the sales and marketing funnel for resellers just like yourself.