Worldcom Exchange (WEI)
Interactive Infographic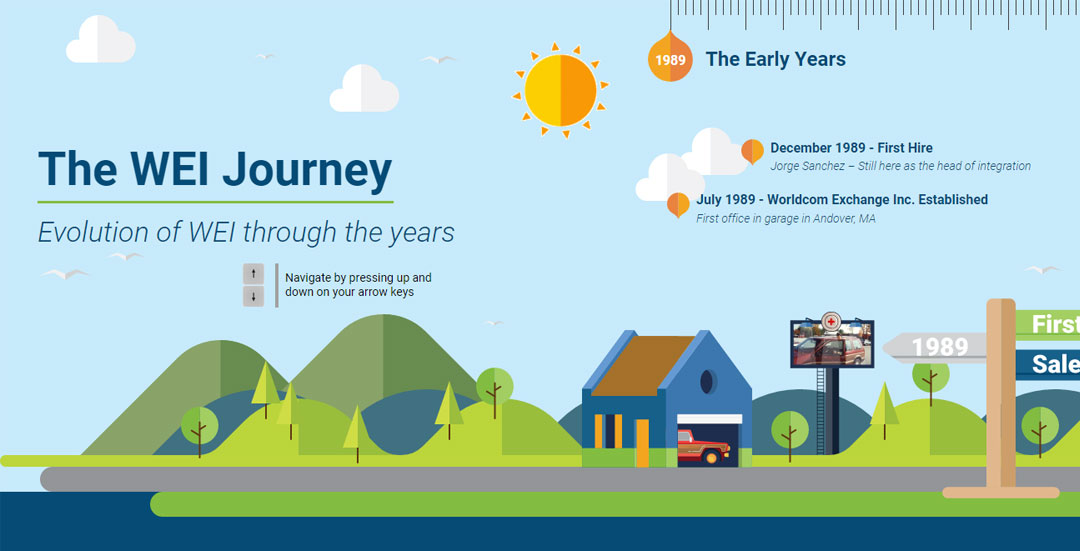 Project Description
WEI™ wanted to showcase their rich history in an elegant, informative, and modern way. What started out as a static concept evolved into a web-enabled, interactive timeline.
Project Details
Client WEI
Date June 2016
Skills Branding, Design, Project Management, Web Design, Web Development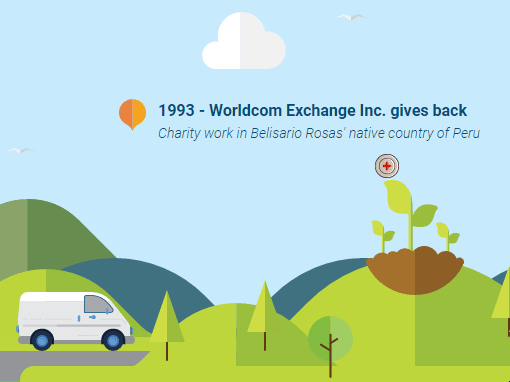 Horizontal Scrolling
Scrolling with the mouse and using the up and down arrow keys moves the timeline left and right with elements transitioning in.
Live Project
Information Hover Pop Ups
Hovering over certain elements denoted by a "+" sign will display details. This gives the user more context and leverages video, documents, and external links.
See More