As 2016 wraps up, there are lots of things to look forward to in 2017 and beyond. We're going to explore 10 technology trends identified by Gartner.
When planning for your 2017 campaigns, these can be utilized as conversation starters with your colleagues or with partners. Many of these trends correlate with Cisco's Internet of Things (IoT) and will create new revenue opportunities and lower operational costs.
Intelligent
The first category is Intelligent. This encompasses things and services that will continue to get smarter. We're at the critical tipping point for AI and machine learning and they will continue to augment and extend into every technology-enabled service, thing or application.
AI and Advanced Machine Learning (ML)

AI has been around since its inception at the Dartmouth Conference of 1956, exploded in 2015, and in 2017 advanced machine learning will further accelerate the advancement of AI.

Cearley from Gartner noted, "Applied AI and advanced machine learning give rise to a spectrum of intelligent implementations, including physical devices (robots, autonomous vehicles, consumer electronics) as well as apps and services (virtual personal assistants, smart advisors). These implementations will be delivered as a new class of obviously intelligent apps and things as well as provide embedded intelligence for a wide range of mesh devices and existing software and service solutions."
Intelligent Apps

Apps like Siri are already here. The intelligent apps trend will continue to grow for virtual customer assistants (VCAs) and areas such as sales and customer service.

"Over the next 10 years, virtually every app, application, and service will incorporate some level of AI," said Mr. Cearley. "This will form a long-term trend that will continually evolve and expand the application of AI and machine learning for apps and services."
Intelligent Things

Home automation and Amazon's Echo are intelligent things some of us are currently using. Intelligent things will further leverage AI and ML to interact with us. Other advances in intelligent things include self-driving cars and drones.

"I, for one, welcome our new robot overlords"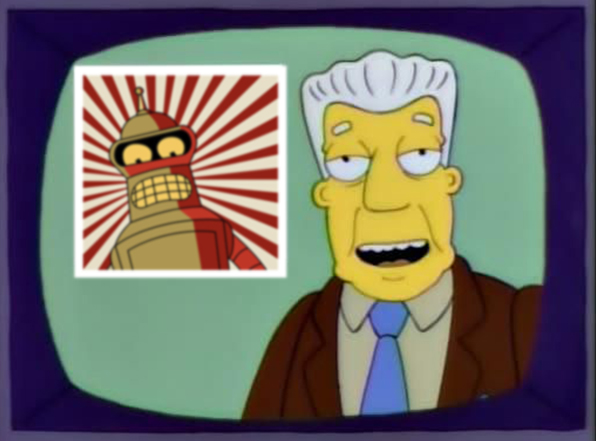 Digital
"What is real?" "There is no spoon." What used to be just science fiction is starting to become reality. The digital ecosystem will continue to grow as VR and augmented reality are projected to generate over $162 billion by 2020.
Virtual and Augmented Reality

Gamers and consumers have experienced virtual reality with the Oculus Rift, PSVR, and Samsung VR. And Pokemon Go tapped the potential of augmented reality gaming. Businesses will leverage AR and expect more creative uses in marketing as well.

Cearley says, "The landscape of immersive consumer and business content and applications will evolve dramatically through 2021. VR and AR capabilities will merge with the digital mesh to form a more seamless system of devices capable of orchestrating a flow of information that comes to the user as hyper-personalized and relevant apps and services. Integration across multiple mobile, wearable, Internet of Things (IoT) and sensor-rich environments will extend immersive applications beyond isolated and single-person experiences. Rooms and spaces will become active with things, and their connection through the mesh will appear and work in conjunction with immersive virtual worlds."
Digital Twin

Digital twins refer to the "computerization" of physical assets. In simple terms, a 3D model is the digital counterpart to a physical object.

Gartner predicts in the next three to five years, hundreds of millions of things will be represented by digital twins. Organizations will use digital twins to proactively repair and plan for equipment service, to plan manufacturing processes, to operate factories, to predict equipment failure or increase operational efficiency, and to perform enhanced product development. As such, digital twins will eventually become proxies for the combination of skilled individuals and traditional monitoring devices and controls (for example, pressure gauges, pressure valves).
Blockchain and Distributed Ledgers

According to the Wall Street Journal, Blockchain is what makes it possible to create a digital ledger of transactions and share it among a distributed network of computers. Financial institutions have been early adopters, but a growing number of industries have joined the party. Cearley identifies music distribution, identity verification, title registry, and supply chain as logical areas where blockchain will increasingly be used.
Amanda B. Johnson made a great Blockchain explanation video. Be sure to check out her video.


Mesh
"Mesh" is the dynamic connection of people, processes, things and services supporting intelligent digital ecosystems. As the mesh evolves, the technology and security infrastructures must evolve as well.
Conversational System

"Siri, what should I be for Halloween?" These simple chat bots will continue to evolve along with AI and ML. Conversational systems will be expanded to enhance our digital experience.
Mesh App and Service Architecture

The mesh app and service architecture (MASA) includes web, mobile, desktop and IoT apps that will be woven together. The MASA enables users to have an optimized and continuous experience using devices such as the computer, smartphone, and car.
Digital Technology Platforms

Digital technology platforms provide the basic building blocks for a digital business and are a critical enabler to become a digital business. Gartner has identified the five major focal points to enable the new capabilities and business models of digital business — information systems, customer experience, analytics and intelligence, the IoT, and business ecosystems. Every organization will have some mix of these five digital technology platforms. The platforms provide the basic building blocks for a digital business and are a critical enabler to become a digital business.
Adaptive Security Architecture

As our lives become more and more digital, securing the digital platforms and MASA will need to be a top priority. Advances in AI and ML along with intrusion detection systems will anticipate where hackers and cyber terrorists attack.


Cearley notes, "Established security technologies should be used as a baseline to secure Internet of Things platforms. Monitoring user and entity behavior is a critical addition that is particularly needed in IoT scenarios. However, the IoT edge is a new frontier for many IT security professionals creating new vulnerability areas and often requiring new remediation tools and processes that must be factored into IoT platform efforts."

Further learning
Want something to watch to further explore your interest in AI and technology? Check out Ex Machina, where an employee in a search engine company run tests with an AI robot.