Just when you thought you were already behind on your video strategy, VR (Virtual Reality) has emerged, been engaged and already started taking over. So here we are in 2016 worried about our mobile first strategies and video content production on top of the already overwhelming amount of other marketing tactics to be concerned with. How can you know what to focus on? Focus on what will matter most 5 to 10 years from now.
Own it. Understand you missed the mobile first age. You missed the digital content boom. You missed the year of video (2015). But, you can be first to VR. You can be the first one investing, playing, and learning the next big thing.
So how can you get started?
First, order google cardboard. Seriously it's $15.00 (or $25 for 2 if you are the sharing type) and it turns your smart device into a faux-VR augmented reality. (There are other options here or you can build your own out of last night's pizza box!)

Now go play! Download the top 15 free apps and engage with what the market finds interesting. (Click here for a good list of VR Apps) Learn the context of the UX and develop an understanding for the limitations of the new tech.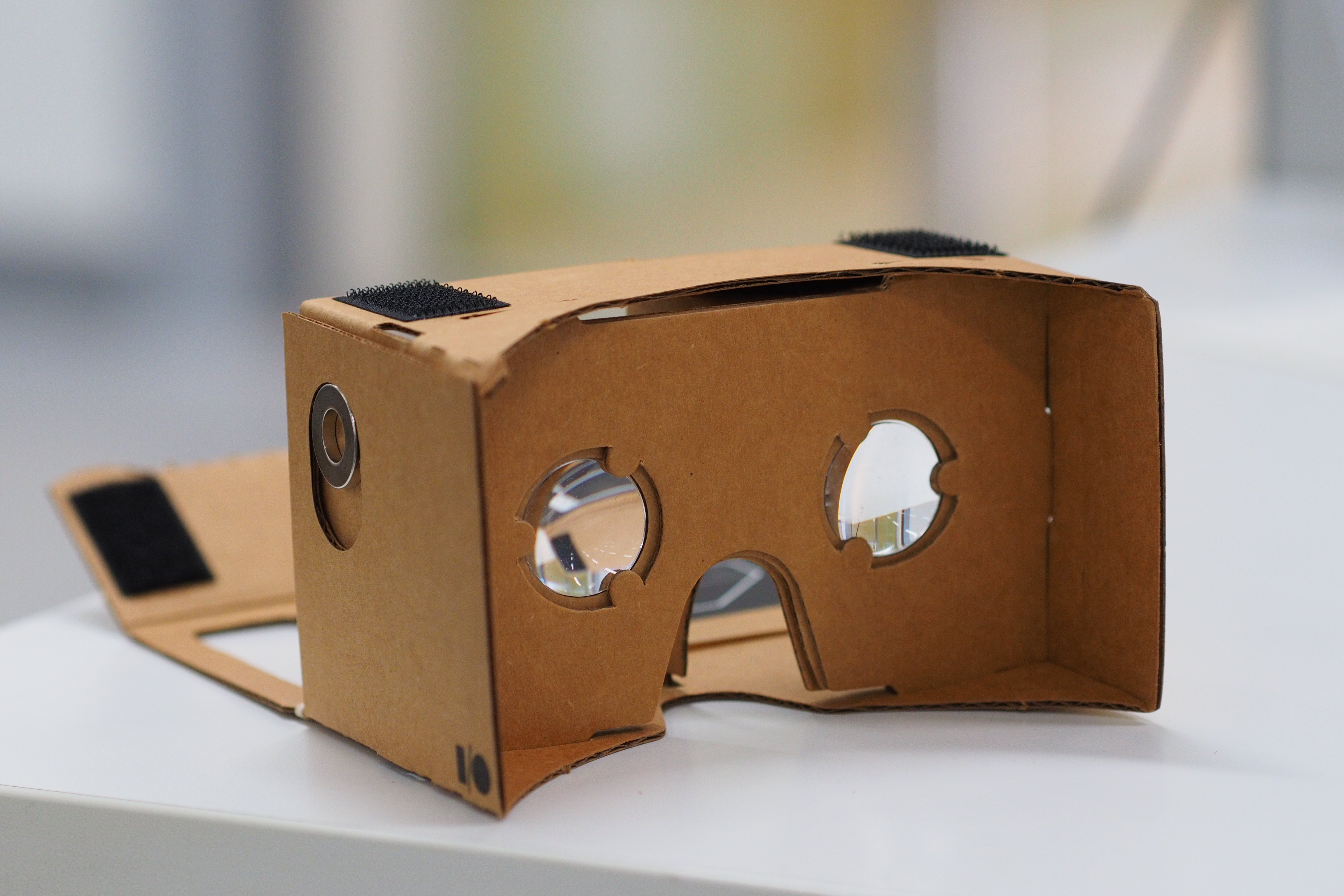 Lastly, include your engineers. They will love VR. They may already own an Oculus (The household name of gaming VR headsets). Collaborate and determine what your market will be interested in and develop your very own augmented reality. Arm the sales force, light up the twitter boards, promote through Facebook (Don't forget Instagram is now part of the Facebook Advertising platform) and LinkedIn.
Once the feedback rolls in, you'll not only be generating inbound conversations but also taking a lead position in the technology of tomorrow.
Here is a list of 5 VR Ideas I believe an IT Reseller could leverage:
Untie Me: A game where the user must dig through cabling wires to find and untie a main character. Use to promote general IT awareness and Networking Solutions.
Recover: An augmented reality that converts the real world into smashable world letting the user feel like godzilla. Use to promote awareness around DRaaS Solutions.
My Wall: A game that converts any wall into a climbing game. Dodge fiery explosions, cyber bugs, and avoid the unsecure windows on your way up. Use to promote awareness for Firewall and Security Solutions.
Cloud Surfing: A game where the user avoids malware, large video files, floppy disks, CDs and other storage imagery while surfing through a cloud. Yep, you guessed it promotions around Cloud and Datacenter Solutions.
T-Vision: Provide users with Terminator like vision. An augmented reality that pulls info from people's social accounts (Latest Post, About Details from Profiles, etc.) using face recognition as the user walks by them or interacts with them in the real world. Promote General IT or Security Solutions.
What are your thoughts on VR? I want to know what makes you hesitant to start. I would love to hear all about how you plan to use it for your business. I will help provide any information I can right here in the comments…